Global Business requires Global Contacts

It takes years, if not decades, to build a world-wide network of contacts. Basics are mutual trust and reliability together with a constant increase of product quality. Our long time experience in the high-end market helps us to continue to build a network of global contacts. Utilizing constantly changing technologies for an improved web-presence, the reputation of Auto-Salon-Singen has shown steady growth and a logical step has been to globalize our presence in the premium segment.
Your Multi-Brand Specialist

In our 3000 m² showroom you will find approximately 200 automobiles of well-known premium manufacturers, which offers unprecedented side-by-side comparison. Since we are not a dealer committed to a specific brand, we are able to give unbiased advice about the pros and cons of models under consideration. We can procure the car you are looking for within a short period of time if it should not be in our inventory. We are concentrating on accident-free, top-flight automobiles and are constantly seeking such cars, inviting your offerings. In the classic sector we prefer restored or perfectly maintained original automobiles. We are pleased to offer advice on investing in Oldtimer and Youngtimer automobiles as well as Sports- and Supercars, not only with valuable tips and suggestions, but also through our large selection of investment automobiles on hand. Much appreciated is our vast experience in acquiring or selling collections and we can provide the ideal environment through our showroom in addition to our well-established list of global contacts.

We have high expectations for the car we select and the purchase of your car depends on the following criteria:
Desirability of a particular model
Condition and options
Service records and documented history
General economic market considerations
Purchase price
If purchasing your car outright is not feasible, we can offer selling your car in consignment.

Since the establishment of Auto-Salon-Singen we have offered a special service for marketing your car: Consignment. Through this arrangement you can profit from our contacts and market presence, built over decades. In addition we keep a "want list", which forms an ideal basis for selling your car quickly and discreetly, and at the right price. The major difference of the consignment arrangement in comparison to buying your car outright is achieving a better price, however final payment can only be made after we have successfully sold your car. Displaying your car in our showroom and on our website forms the best basis for a quick sale. We would need copies of your title (or Kraftfahrzeugbrief) as well as maintenance records and, for classic automobiles, documentation of the history as well as restoration records. You keep the originals until the car has been sold. The sale of your car will be done in our name and invoice, which gives the buyer the legally mandated limited warranty. Every car we sell comes with an 80 questions checklist, performed before the vehicle is turned over to the buyer. This identifies necessary repairs as well as the actual condition of the car at the time of delivery. Especially for older vehicles this check-out offers an important summary for both sides, there is no charge for this service to our customers.
Click here to download our 80 questions checklist!
Our motivation is to market your car as quickly as possible, since we do not charge for keeping your car in inventory and can only achieve a contribution after your car has been sold. Our margin is the difference between the price agreed upon between us and the final selling price achieved by us. We not only take care of the complete sales process, but also guarantee risk-free payment directly through us or through an escrow agreement between banks. Consigning your car to us will completely eliminate the exposure and risk of selling the car privately: no time wasted with phone calls and test drives not leading to anything, not to mention the risks involved with contracts between private parties and payment. Should you be interested to purchase another car after selling your automobile, we are your partner. We are offering the complete package with the advantage of dealing with a single source, which is one of many reasons to entrust us with marketing your car.

Most of our customers have specific ideas and requirements for their next car. It is our job to fill those needs and find the vehicle you are looking for. We are also able to supply new cars of all premium manufacturers. Without the restrictions of dealers tied to a specific brand, we can offer unlimited possibilities. Based on our long-time experience and numerous recommendations and references, Auto-Salon-Singen has become one of the most experienced dealers for global marketing and acquisition of Premium and Classic automobiles in the multi-brand sector. We offer decades of market presence combined with expertise in handling Premium Automobiles of the highest level, resulting in numerous advantages over buying and selling cars privately, especially in the High-line segment. Through our contacts to car collectors and affluent clientele we have access to automobiles not being offered on the open market, whether they are special Classic models or rare Sports- and Supercars built in limited production.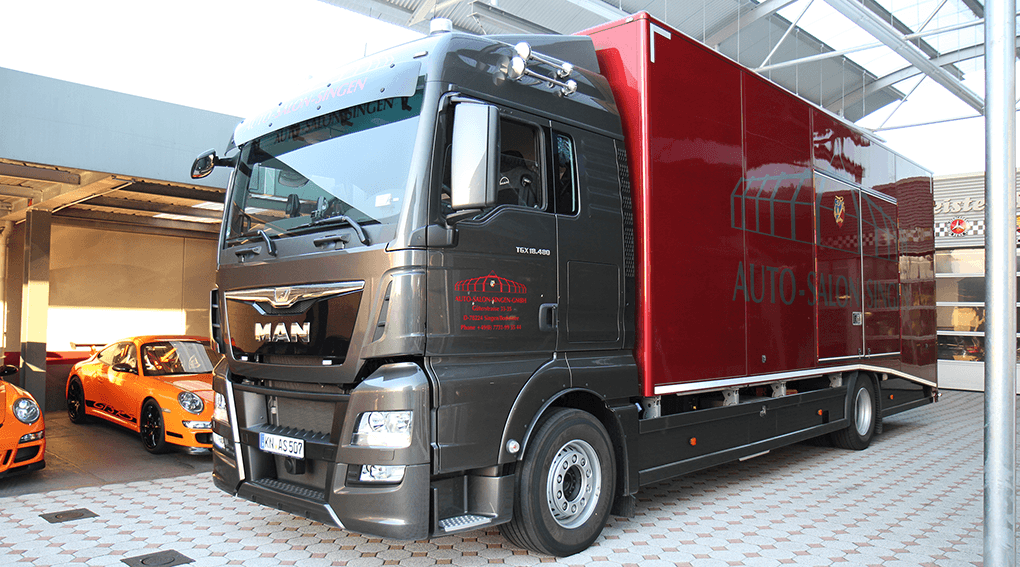 Transporting Cars
Our fleet of smaller vehicles for fully enclosed transport allows great flexibility for pick up and delivery throughout Europe. Rather than larger multi-car carriers which often, due to their size, have to be loaded and unloaded in public, open spaces, we are able to come directly to your location, with much more flexibility to meet your schedule.
Our own Customs Facility
In 1990 we have set up our own customs facility, which greatly simplifies the handling of cars sold to other European countries as well as overseas. In addition, cars consigned to us from outside of Germany can be entered into our customs facility and sold worldwide without German registration.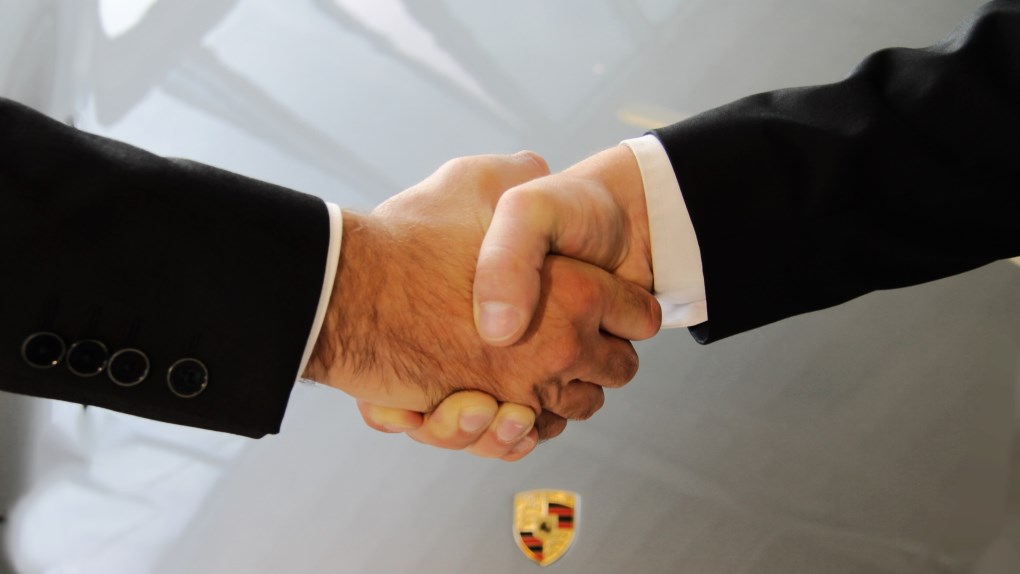 We offer attractive lease- and finance plans catered to your needs, for almost all modern automobiles as well as many Oldtimer. Please contact us directly or get in touch with our selected partner banks.